Intellectual Freedom Committee
Intellectual freedom (IF) is the right to access information without restriction. Many librarians, media specialists, educators,  and allies use the tags  #freedomtoread, #freedomtolearn, and #freadom to show their frustration with book bans, challenges, and restrictions. Although tags are unifying and bring awareness to what is happening in our schools and district, we must try to do more. I need people willing to serve on the intellectual freedom committee--gathering data, compiling information, and providing resources to continue the fight for intellectual freedom.  We can do this together. Please consider joining the 2023-2024 Intellectual Freedom Committee, and if you have not joined the South Carolina Association of School Librarians (SCASL), please join this organization too. We can do so much more together.

I look forward to serving and working with you.

 

Cassie Owens Moore

Intellectual Freedom Chair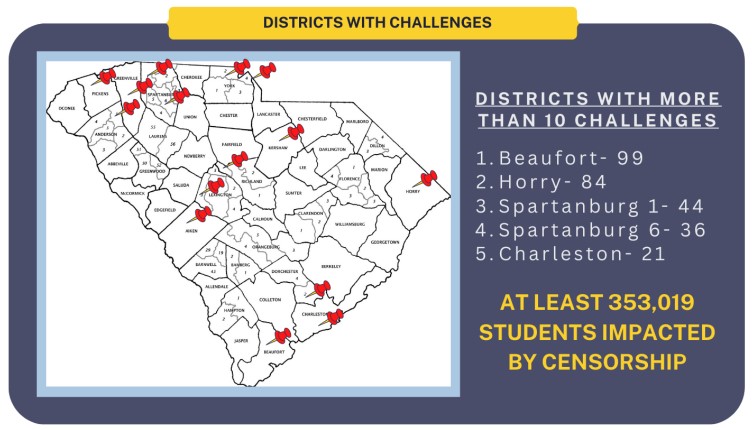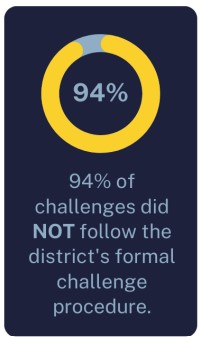 ---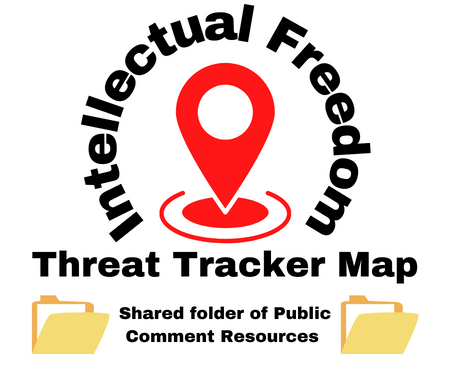 ---
The 2023 Intellectual Freedom Award recipient is:
Jamie Gregory
Christ Church Episcopal School - Greenville, SC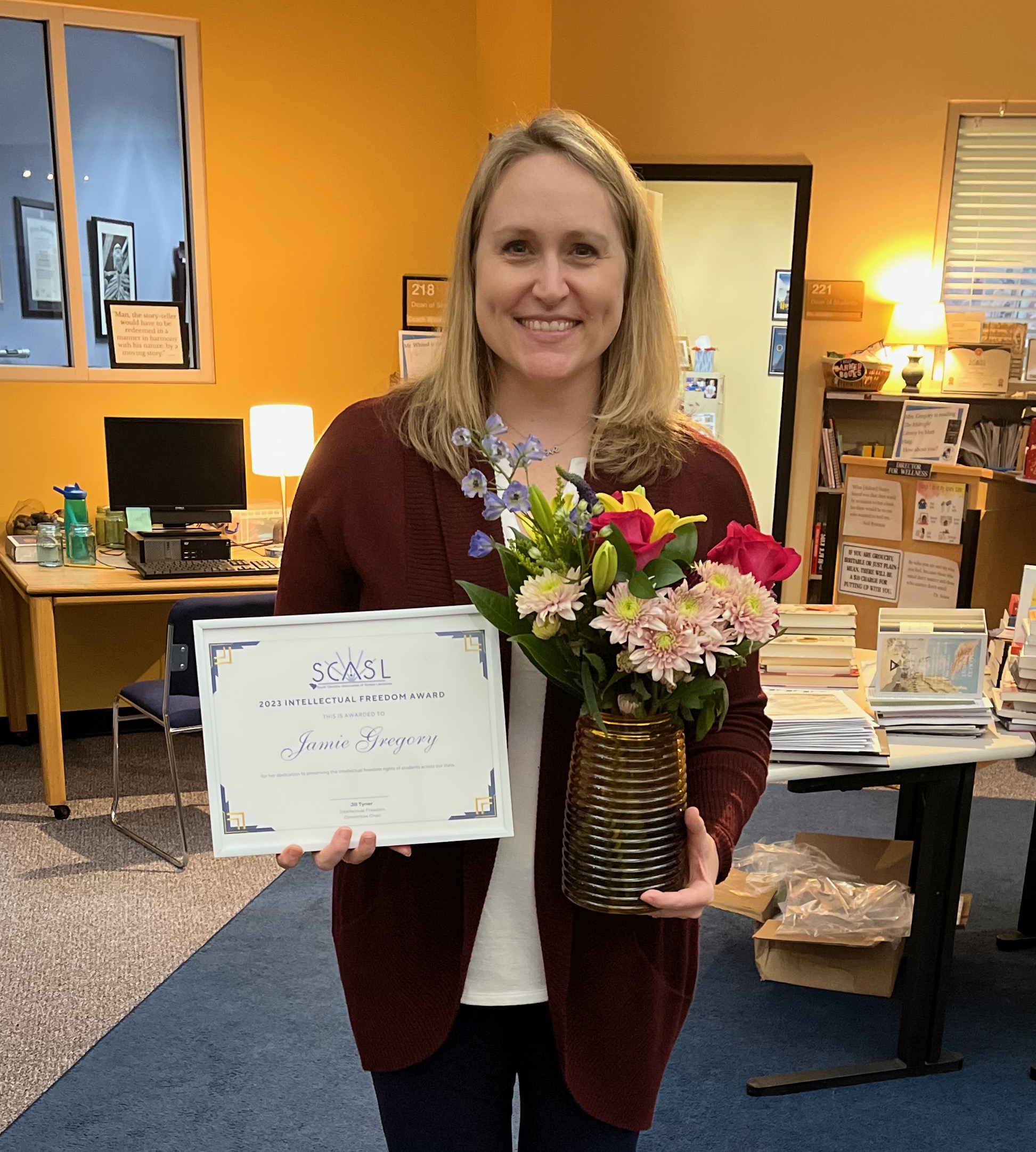 ---
Purpose: The Intellectual Freedom Committee shall promote a greater awareness among SCASL members of intellectual freedom and issues related to the free access to library materials.
Chairperson: The chairperson is appointed by the SCASL President.
Composition: The committee is made up of a committee chair and members selected by the committee chair.
2023-24 Committee Members:

Duties:
Promotes greater awareness among SCASL members of intellectual freedom and censorship of library media centers.

Recommends to the association and the Executive Board such steps as may be necessary to safeguard the rights of library users, libraries, and librarians.

When assistance is formally requested, serves as support and source of information for media specialists and/or districts dealing with intellectual freedom issues.

Works with other state organizations to promote intellectual freedom.

Works cooperatively with the South Carolina Library Association in awarding the 

SCASL/SCLA Intellectual Freedom Award

.  

Awards a recipient through SCASL every other year in rotation with the South Carolina Library Association (SCLA).
If you are facing a book or materials challenge, please fill out the challenge form linked below and email [email protected] for access to our SCASL Challenge Toolkit (SCASL members can find the link to the toolkit on the homepage right-side navigation bar.)
---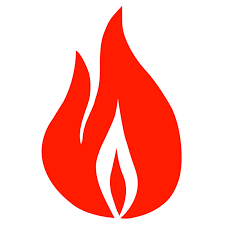 Intellectual Freedom Award:
This award recognizes those who advocate for the First Amendment Rights of students, teachers, and citizens of South Carolina. The South Carolina Association of School Librarians supports and upholds the U.S. Constitution, the American Library Association's Library Bill of Rights, and the freedom to read. The Intellectual Freedom Award is our celebration of this advocacy. 
Intellectual Freedom Award Recipients

| | | |
| --- | --- | --- |
| 1983 - Pat Scales | 1985 - Melinda Hare | 1987 - Eva Roussos |
| 1989 - Judy Fitzgerald | 1999 - John Monk | 2001 - Ida Thompson and Betty Garrison |
| 2003 - Pat Scales | 2005 - J. Rhett Jackson | 2007 - Michael Giller |
| 2011 - Emily Woody | 2013 - Anne C. Lemieux | 2015 - Marcia S. Beja |
| 2017 - Faun "Tookie" Harrop |  2019 - Dr. Sherry Eppelsheimer |  2021 - Heidi Benton |
| 2023 - Jaime Gregory |  2025- |   |
Intellectual Freedom Award Nomination Application
Do you know a school librarian, teacher, administrator, community member, or another individual that has been instrumental in raising awareness of students' First Amendment rights?  Do you know someone who has boldly opposed censorship in their school library media center, public library, or community?  Do you know an individual who promotes intellectual freedom in their learning community?
If so, recognize this individual by nominating her/him for the SC Intellectual Freedom Award.
To nominate an individual, please include the following information:
Your name, title, school, email and phone number.
Nominee's name, title, school, email and phone number.
Why does this nominee qualify for the award?  (be sure to include details of related programs, services and advocacy) 
The winner of this award receives the general adulation of her/his peers as well as a cash prize!
*The next SCASL awarding of the Intellectual Freedom Award will be given in March 2025.
Nominations for the 2024 Intellectual Freedom Award must be submitted by December 1, 2024.  
Send nominations to the Intellectual Freedom Committee Chair:  Cassie Owens Moore, [email protected]
---
 Intellectual Freedom Resources:
---
"Intellectual Freedom accords to all library users the right to seek and receive information on all subjects from all points of view without restriction and without having the subject of one's interest examined or scrutinized by others."
- ALA Intellectual Freedom Manual, 8th edition